Here are the comics that I got from my monthly pull in November!
I'm always so excited for new comics every month. It's rather addicting. I also finally got new short boxes recently and am storing them better! They do take up a lot of space!
I'd also love to know what you bought recently for #ncbd! If you have any suggestions of what you'd think I'd like let me know!
Now on to the comics!
First up are two issues from the publishing company Boom! Box. I'm such a big fan of these. Giant Days is one of my favourite comics! It's set in university in England and feels so relatable as I'm currently in university myself. It's a fun series that I'm currently collecting in trades (the next one is out so I'll be picking that up soon!). This is a holiday special single issue that I just had to get. I'm super hyped to read it! I do recommend this series so much!
Misfit City is another series that's a lot of fun. It's similar to the Goonies (with the town in the series actually mentioning that a movie clearly meant to be that was filmed there). It's the only reason why tourists visit it with a museum one of the girls works at having an exhibit about it. It's an adventure series with a great female cast and I'm in love with the art!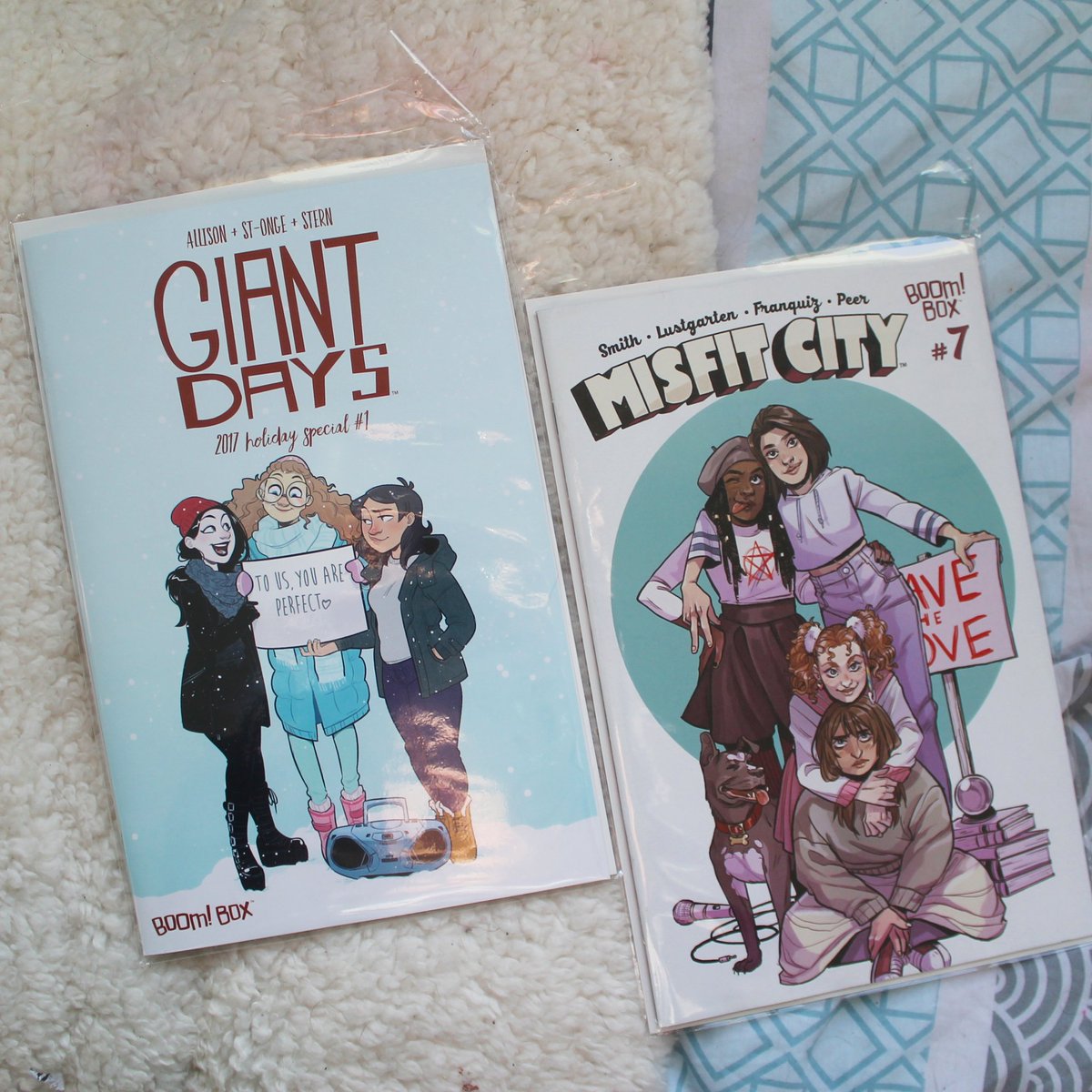 Of course it wouldn't be my monthly pull without the wonderful Batgirl. I'm so in love with her in case you couldn't tell. (Still annoyed they are letting Josh Whedon do her film. She deserves so much better!) These are some of my favourite releases from the new DC Rebirth comics!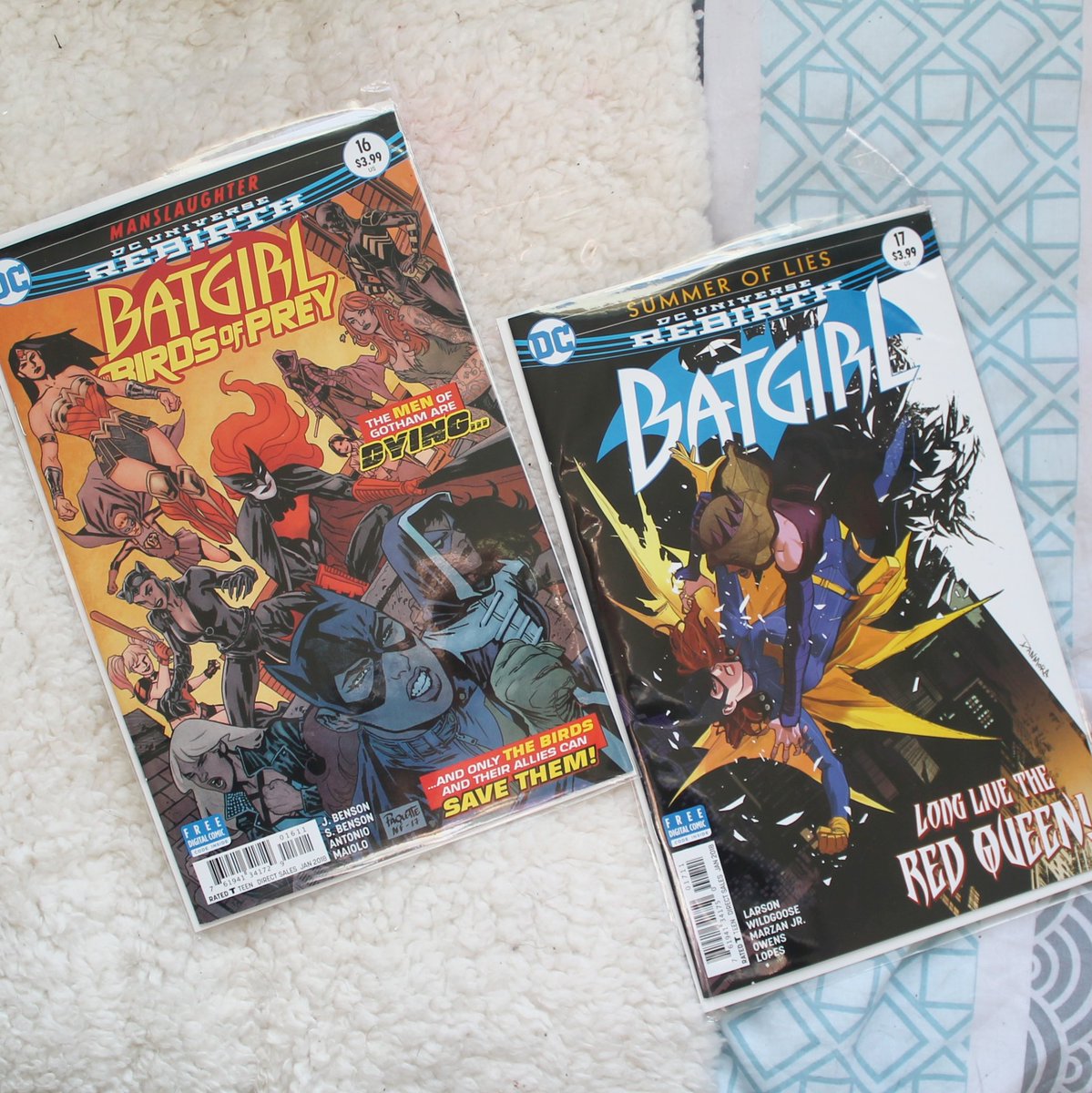 Paper Girls is another fantastic series. It's set in the 80s and it's so damn good. It keeps getting better and better in my opinion. It's a series that I think everyone will like even if you think comics aren't your thing (same goes with Saga).
Snotgirl is a series I can relate to in many ways but the main one being a fellow sufferer of hayfever (and a pretty bad dust allergy). She's also a fashion blogger and the art again is so good. I tend to give in to good art quite easily and I try to get Leslie's covers as they are so good!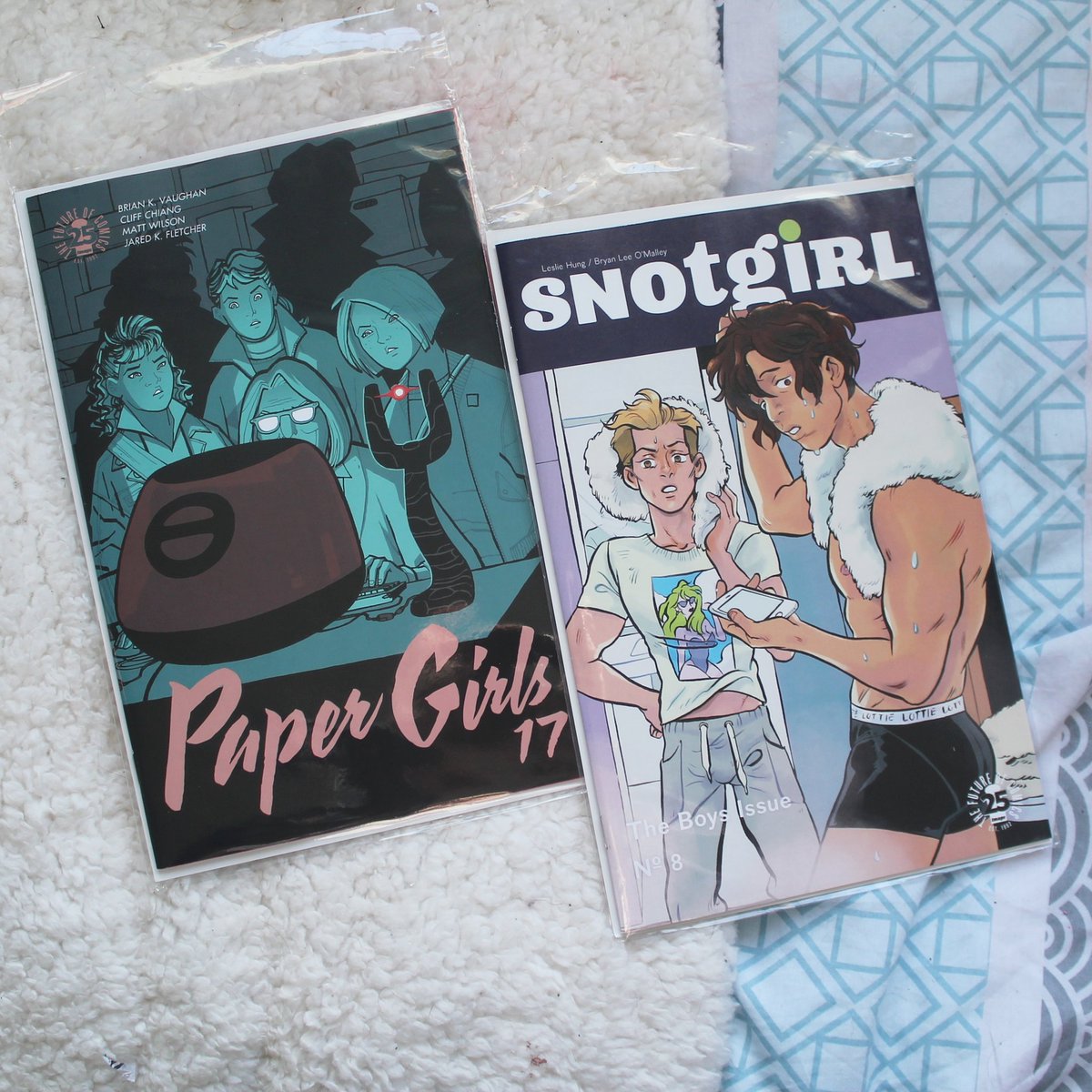 And the last two issues for this month are The Beauty and Motor Crush.
The Beauty, imo, deserves way more love. I wish the book community was more into comics on a regular basis rather just when it becomes a popular video to do and never to be seen again till it becomes popular again. This is such an interesting story about an STD that people want to get as it makes them beautiful but like regular STD's it's a disease that kills some of them. It does make interesting comments on beauty and what some people are willing to do in order to achieve it.
Motor Crush is yet another fantastic series! Done by the people behind Batgirl of Burnside it's a fantastic story and features great art. (I'm also in love with Lola the main character's ex girlfriend with fabulous pink hair).  It's so good to see more representation in comics and I can't wait to catch up on my recent issues.