I'm so sad that this will be my very last Meraki Candle haul as the etsy shop will be closing at the end of 2017. I wish Heather the very best for the future! I love these candles and it will be sad to see one of the very few UK based candle stores go.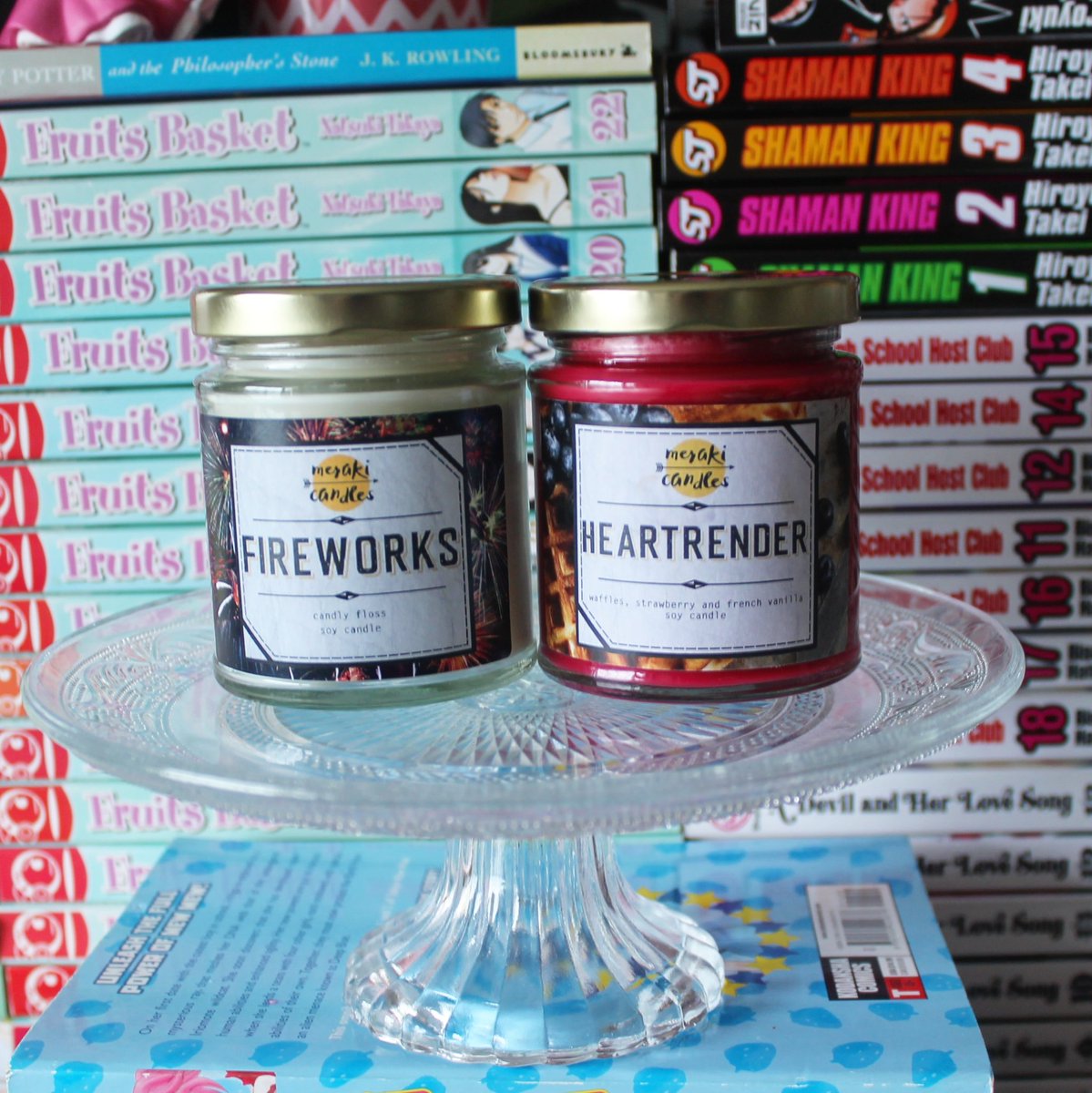 I managed to pick up two, in the scents Fireworks and Heartrender.
They took so long to get here though! I ordered these in December and I believe they were shipped in January but didn't arrive till this week (in February). That's way too long.
The Fireworks candle is described as smelling of candy floss! That sounded so good to me and I had been meaning to pick it up!
It for sure has a sweet scent but I'm not sure I would describe it as candy floss. I am excited to light it.
The Heartrender candle is the main reason I did this order. I had seen it on their instagram and it sounded so good. So when I did this order and noticed it under their buy one get one half price sale I had to get it. It's described as smelling of waffles, strawberries and french vanilla. So in other words heaven!
After getting this one I was sad to discover there was no smell of waffles or vanilla just ok strawberry. For sure disappointed in this one. I am interested to see if they appear when I burn it.